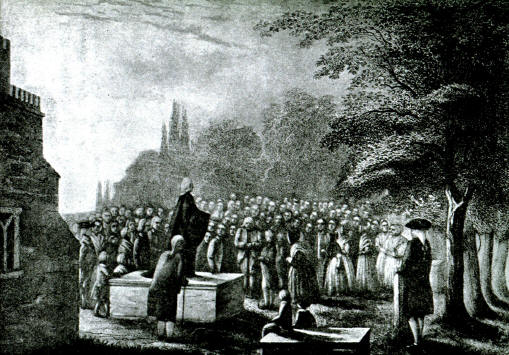 I have been in Youth Ministry for over fifteen years and one thing I have learned is that attitude is everything!  If you take a group of teenagers to an event or activity, your attitude matters.  If you complain about everything that happens in the event, they hear what you say and it happens to be like a virus that spreads like an epidemic.  Next thing you will hear from their mouths is, "This stinks!  They are mean!  Why are we doing this anyway?" and everyone walks away from the event discouraged and likely never to return.  On the other hand, if you have a great attitude and you praise God in every moment (even the not so great ones) then this happens to be infectious, too!  And even the most challenging experiences become stories of endurance and redemption in your youth group for years to come!
I wonder if that concept of negativity hasn't spread into our greater church system?  If we, as leaders of the church, continue to bemoan and lament everything about The United Methodist Church – the people – the polity – the ecclesiology – the system – the seminaries – the agencies – the big churches – the little churches – the clergy – the laity and on and on and on…..it's no wonder our youth and young adults are discouraged and likely never to return….
I wonder if we couldn't have a moratorium on negative attitudes and spend more time on what we love about our Christian heritage through The United Methodist Church.  I'd like to count our blessings and be thankful (not only this Season of Thanksgiving – but throughout the years to come!)
1) I'm thankful to be United Methodist because our founders, John and Charles Wesley so believed in their hearts that ALL people needed to come to know the amazing love and grace of our Creator.  They did the "unthinkable" in their day and age and went to the people in the fields, in the villages and all over their country in order to spread the message that God loves ALL and God desires a relationship with ALL, not just one group or another.  But ALL!
2) I'm thankful to be United Methodist because our founders understood what ENDURANCE for the Gospel meant in their day and age.  They took the teachings of Jesus and embodied ENDURANCE.  John Wesley was rejected by his very own colleagues because he was unapologetic about his passion for sharing the message of God's love and grace to the poor, the marginalized, the lost and the forgotten.  He never wanted to start a new church and he actually very much loved his church, however, he believed that there were better methods for bringing people to a right relationship with God.  And he was willing to teach and preach those methods everywhere.
3) I'm thankful to be United Methodist because we are a church full of people striving to be better because of our relationship with God.  We believe that God's grace and love are for ALL and even when we fail miserably at being loving and gracious, we can humbly come before God (and our neighbor) and ask for forgiveness.  We may not have fully arrived at "Christian Perfection," but we are still willing to try and try again and again, until the Holy Spirit can live fully and completely in our hearts and in our lives.
That's just the starting place of why I'm Thankful to be a United Methodist Christian!  What's your starting place of thankfulness?
By Amy Valdez Barker
Thankful mother, wife, daughter and United Methodist Christian!!